Sony PlayStation: You can buy Sony PlayStation 5 with Rs 7,500 flat discount: Here's how to get the offer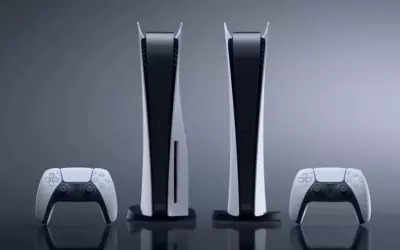 Want to buy a Sony PlayStation 5? Then this may be the right time to get one as Sony has announced a limited-time discount offer on its latest-generation gaming console. As a part of the new promotional offer, players will be able to buy the PS5 at a discounted price via participating retail stores and online channels.
Sony PlayStation 5 promotional offer: Discount details
As a part of the new promotional offer, Sony is offering a discount of Rs 7,500 on PlayStation 5. Do note that this offer is only applicable to PlayStation 5 Disc Edition.
Sony PlayStation 5: Discounted price
Sony increased the price of both the Digital Edition and Disc Edition of PlayStation 5 last year. Post the price hike of Rs 5,000, the consoles started selling at Rs 44,990 (Digital Edition) and Rs 54,990 (Disc Edition). Earlier, the console was available for purchase at Rs 39,990 and Rs 49,990 respectively.
With Rs 7,500 flat discount on Disc Edition, buyers can purchase the console at Rs 47,490. However, the Digital Edition will continue to be available at the same Rs 44,990.
Sony PlayStation 5: Dates
The promotional offer discount of Rs 7,500 on Disc Ediiton of PlayStation 5 gaming console will be available starting July 25 and is set to end on August 7.
Where to buy PlayStation 5 at discounted price
The Rs 7,500 off PS5 promotion will be available at Amazon, Flipkart, Shopatsc, Reliance, Croma, Vijay Sales & select retailers.
This is not the first time Sony is running this sort of promotional offer for the PlayStation 5 console. Back in May, the company announced a discount of Rs 5,000 on the console as a part of another promotional offer.