Optoma GT2160HDR true 4K UHD short throw cinema gaming projector launched in India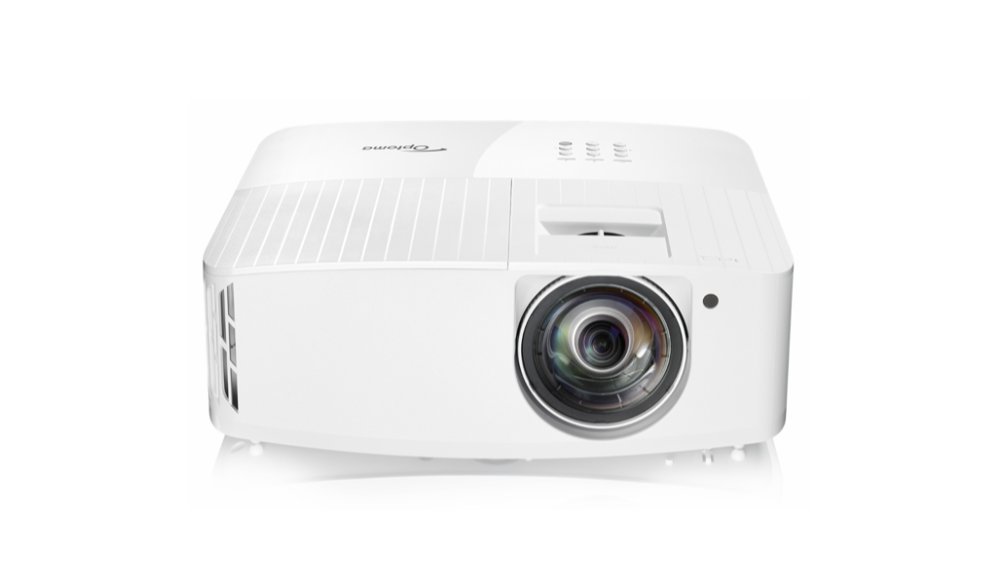 Optoma, a DLP projector brand, and producer of projection devices, have unveiled its newest product for the Indian market – the Optoma GT2160HDR – a true 4K UHD short-throw cinema gaming projector. With this launch, Optoma seeks to give Indian consumers the ultimate home entertainment experience.
Optoma GT2160HDR true 4K UHD short throw cinema gaming projector specifications and features
The new product is equipped with a 4K UHD DLP chipset from Texas Instruments, which features high-performance DMD and XPR video processing technology. It is capable of quickly displaying 8.3 million pixels, four times more than 1080P, as required by the CTA's 4K UHD specification.
The GT2160HDR has a short-throw lens that allows a user to project a 120-inch diagonal image from only four feet away. Thanks to this lens, the projector can project up to 300 inches in a regular-sized living room.
Optoma's GT2160HDR projects a vivid picture with 4,000 lumens of brightness. The device utilizes specialized color calibration and adjustment technologies that surpass HDTV Rec. 709 standards, creating the most precise and lifelike shades for a truly immersive viewing experience.
This project has a number of useful features, such as HDR hue and tone mapping technology that allows HDR/HLG movies and games to be displayed with optimum performance and correct colour and dynamic contrast.
It offers easy connectivity with Wi-Fi, Bluetooth, USB, and two HDMI 2.0 ports, which allow for connecting external 4K devices, like Apple TV 4K, PS4 Pro, and XBOX One X, to facilitate content sharing.
Optoma's GAMER mode is designed to improve the clarity of dark parts of an image, giving gamers an edge against opponents hiding in the shadows. If the GT2160HDR detects an HDR-encoded game, it automatically turns on the HDR display mode. If the game is not HDR-encoded, then the GT2160HDR has an HDR SIM mode that applies an HDR effect to the game's visuals, allowing for a wide colour range and enhanced contrast without sacrificing any detail.