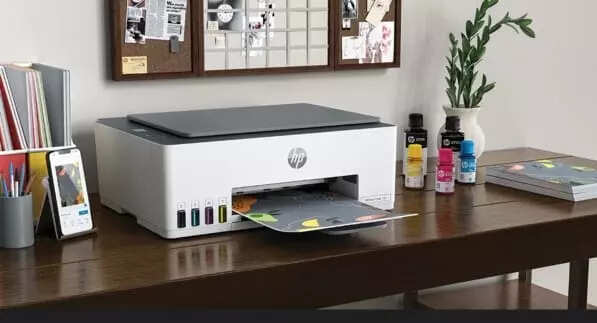 HP recently released a software update for its OfficeJet printers that is causing some of the devices to become unusable. The complaints of OfficeJet printers bricking after automatically installing the company's latest firmware update have flooded the HP support forums since last week.
Upon installing the software update, the built-in touchscreen of certain printers displays a blue screen with error code 83C0000B. Unfortunately, there is no way to repair a printer that is damaged in this way on your own, as resetting an HP OfficeJet requires using the printer's touchscreen display. Some users even had more than a dozen pages of reports. As per the customers the only solution is to send their broken printers back to the company for service.
"HP has no solution at this time. Hidden service menu is not showing, and the printer is not booting anymore. Only a blue screen," one customer said.
"I talked to HP Customer Service and they told me they don't have a solution to fix this firmware issue, at the moment," said another customer.
Several OfficeJet printer models, including Pro 9022e, Pro 9025e, Pro 9020e All-in-One, and Pro 9025e All-in-One are experiencing issues. If you have an OfficeJet printer, it is recommended that you disconnect it from the internet to avoid the potentially problematic update.
HP confirmed the issue on Saturday and told Bleeping Computer that they are currently working on a solution."Our teams are working diligently to address the blue screen error affecting a limited number of HP OfficeJet Pro 9020e printers," the company said. "We are recommending customers experiencing the error to contact our customer support team for assistance."
HP's customers have faced issues with the company's software updates before. In March, HP enforced its "dynamic security" policy and released a security update that caused more of its printers to become incompatible with third-party ink cartridges.