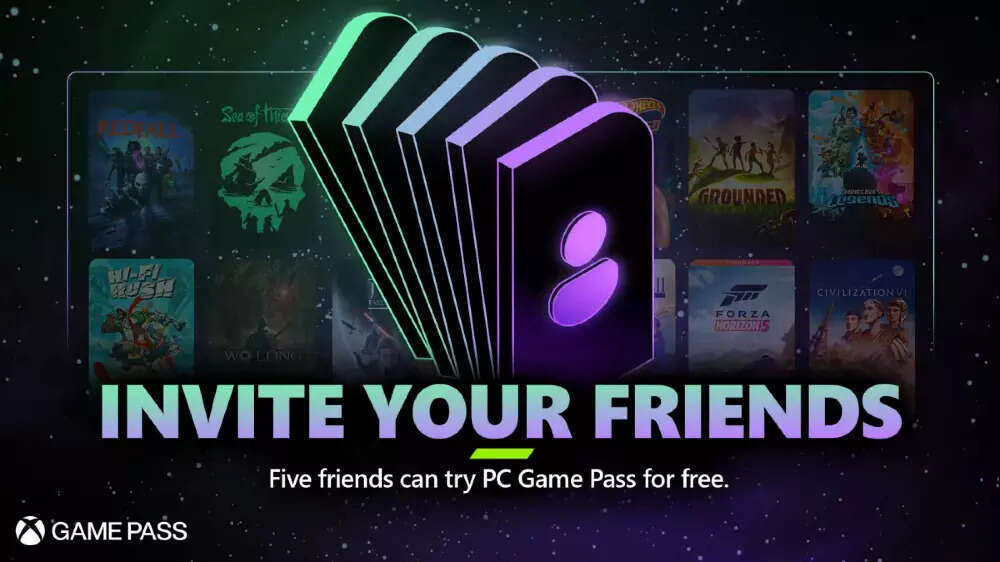 Microsoft stopped its $1 Xbox Game Pass trial offer in March this year. At that time, the company said it was looking for other promotions for new Game Pass members. Microsoft has now introduced the Xbox Game Pass Friend Referral offer in a bid to attract new customers to the platform.
What is the Xbox Game Pass Friend Referral offer?
Xbox Game Pass Friend Referral offer lets Xbox Game Pass Ultimate and PC Game Pass members give up to five friends a free 14-day PC Game Pass trial. In order to redeem the free trial, invited friends must be new to Game Pass.
Benefits of new referral offer
Microsoft said that the free trial comes with all the benefits of PC Game Pass, including new titles from Xbox Game Studios on day one, an EA Play membership, and access to PC and mobile games on PC from Riot Games.
Customers can link their Riot Games account and Xbox profile to get access to Agents, champions, little legends, XP boosts, and more in Valorant, League of Legends, Teamfight Tactics, and Legends of Runeterra.
Furthermore, users can share PC Game Pass with more friends and they can also access the Redfall game on day one.
How to send referrals
Xbox Game Pass Ultimate and PC Game Pass members subscribers can find Friend Referral invitations on the Game Pass Home screen in the Xbox App on Windows. Click the "Give PC Game Pass" button to share to invite friends via Xbox.com.
"For new members checking out the service, the best place to get started is with the Xbox app on PC. With the Xbox app you can browse games, play PC titles, and connect and chat with friends on devices," the company said.
Last year, Microsoft Gaming chief Phil Spencer said that the company saw "incredible" growth on PC, with uptake slowing on consoles primarily due to saturation.