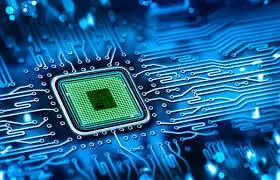 Apple supplier Foxconn's top executive has praised the chip ecosystem of India. According to a report by PTI, the Taiwan-based company's chairman, Young Liu said that the ecosystem for semiconductor chips in India is for the "very brave". During the second edition of SemiconIndia, Liu expressed optimism about the country's semiconductor roadmap.
"The ecosystem for chips in India is for the very brave.
Every experience only positions companies stronger going forward,"Liu said while addressing the event. He also noted that Taiwan will be the "most trusted and reliable partner" for India.
"Prime Minister Narendra Modi once mentioned to me that IT stands for India and Taiwan. Honourable Prime Minister, Taiwan is and will be, your most trusted and reliable partner. Let's do this together!" he added.
Apart from this, Liu also discussed Taiwan's "buffalo spirit" and how India can apply the same method to develop its semiconductor ecosystem.
"India has said its government has a high say-do ratio. This kind of trust is important because India's semiconductor development is just starting," he noted. Liu also mentioned that a workforce with varying expertise is also needed to work and ease the challenges together.
Foxconn-Vedanta chip-making venture 'failed', still there's hope
Foxconn backed out from a $19.5 billion semiconductor joint venture with home-grown Vedanta earlier this month. The venture failed as it struggled to rope in a technology partner.
In February 2022, a joint venture between these two companies was signed to manufacture chips that are used in several products starting from mobile phones to cars. Later on, the JV also signed a Memorandum of Understanding (MoU) with the Gujarat government. The company promised to invest Rs 1,54,000 crore to set up a semiconductor plant in the state.
This venture could've given India its first semiconductor manufacturing facility. In June, US-based memory maker Micron Technology also announced that it will become India's first semiconductor assembly. However, there is some hope left as Foxconn is still in the game. Post the failure of the venture, the company confirmed that it has been keeping a lookout for apt partners.
In a statement, the company said: "Foxconn is working toward submitting an application related to Modified Programme for Semiconductors and Display Fab Ecosystem. We have been actively reviewing the landscape for optimal partners."