Dolby Vision: Moj users will soon be able to view images in Dolby Vision quality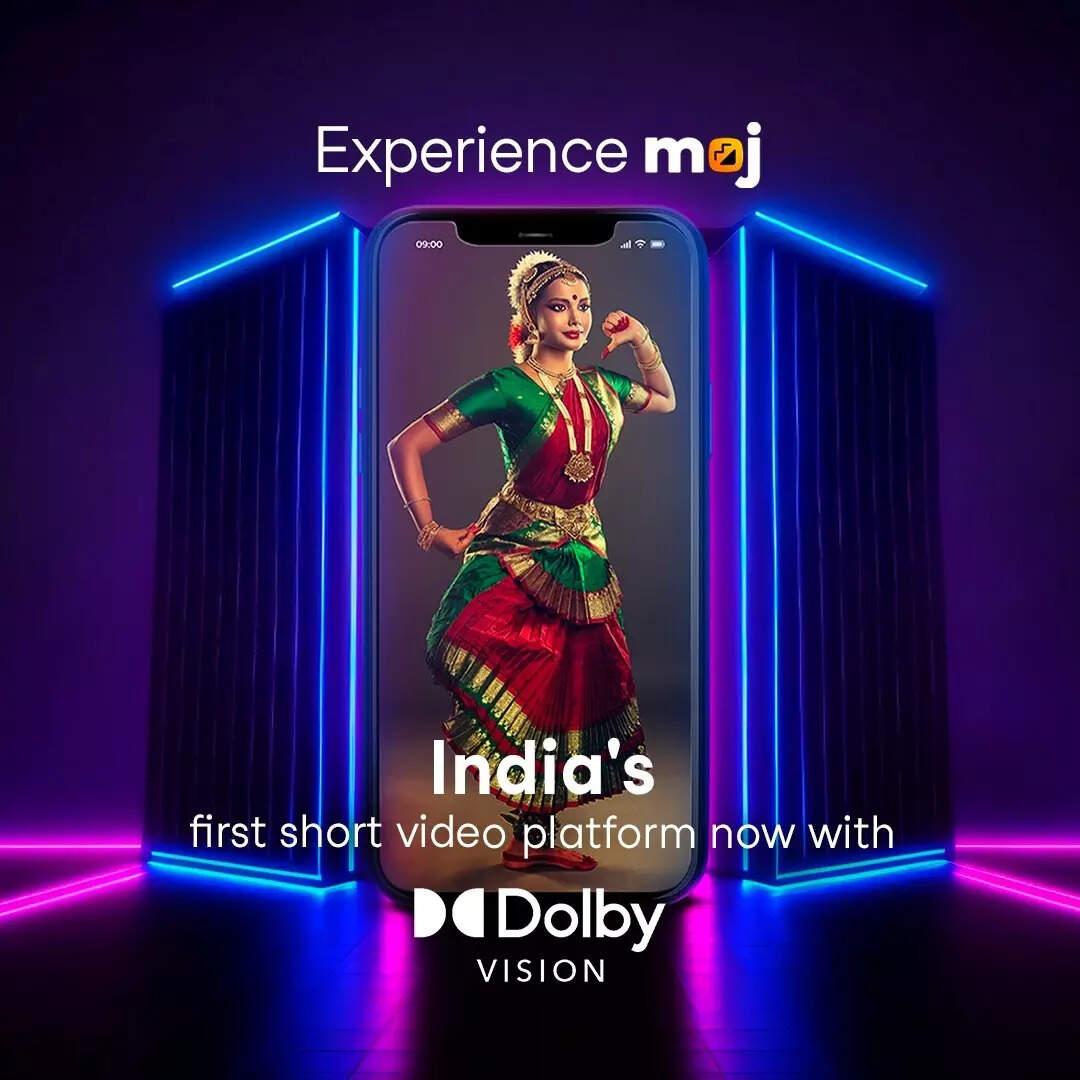 Short video platform Moj announced that it will team up with Dolby Laboratories to bring Dolby Vision HDR to its platform. Moj users can capture videos in Dolby Vision from their compatible iOS or Android devices, upload them on the Dolby Vision enabled Moj app. This will further help them reach a wider audience, as per the two companies.
Dolby Vision: How does it work?
Dolby Vision enables content creators and other users to create and share videos with decent colours, contrast, and greater detail – pulling viewers in with dynamic picture quality that brings entertainment to life. Further, it is said to enhance the viewing experience on the platform be it cinematic landscapes or videos of family adventures.
"With this partnership with Dolby Vision, a first in India, Moj enables creators to share richer stories and experiences, empowered by cutting-edge innovation and advanced technology. Viewers, in turn, enjoy a more immersive and enhanced viewing experience. Advertisers on Moj also have the opportunity now to showcase their products in a more impactful and realistic way to their target audience. Dolby Vision marks a significant stride forward for Moj and opens up a lot of possibilities for our users in the future," said Setal Patel, director of product, Moj.
"At Dolby, our singular focus is to deliver immersive audio-visual experiences to our customers. We are thrilled to work with Moj to bring the Dolby Vision experience to the Moj platform. It is exciting to know creators and consumers of Moj will now be able to shoot videos that capture all of the details and textures with the incredible resolution and image quality of Dolby Vision," said Karan Grover, senior director commercial partnerships – IMEA (India, Middle East & Africa) at Dolby Laboratories.