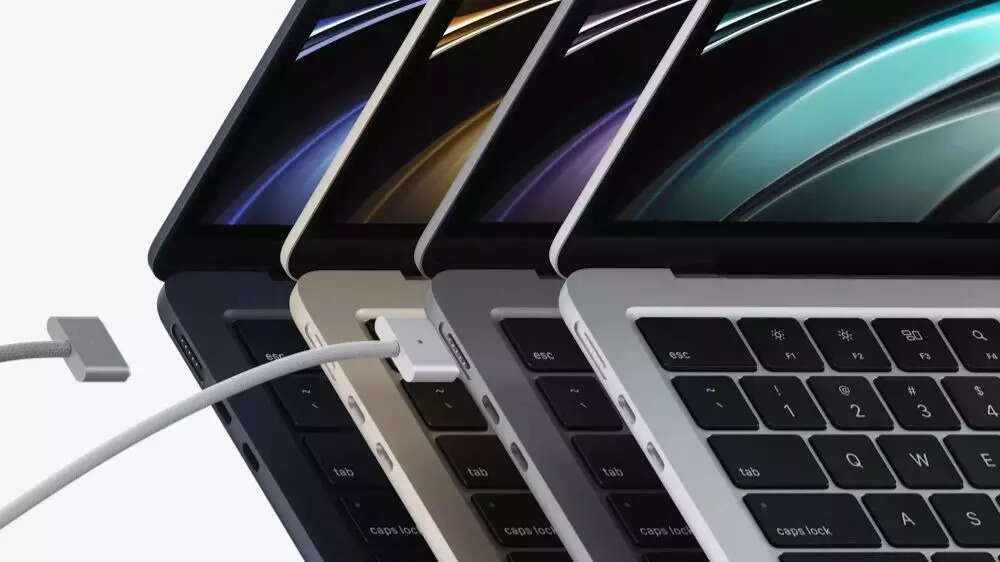 Starting on June 5, Apple is scheduled to hold its yearly developer's conference, WWDC. As per Mark Gurman of Bloomberg, we can expect to see the AR/VR headset alongside new versions of the operating systems and several new Macs.
Gurman's latest tweet suggests that there will be "several new Macs" released, indicating that there could be more options available beyond the rumoured 15-inch MacBook Air with the M2 chipset.
In the tweet, Gurman said that this year's WWDC keynote will centre around the announcement of Apple's mixed-reality headset and updates to the iOS, iPadOS, macOS, and more, apart from the new Mac models.
While rumours point to unveiling a new 15-inch MacBook Air, it remains uncertain which other Mac models will be announced at the event.
According to Gurman's report last week, the Mac Studio, 13-inch M2 MacBook Air, and 13-inch M2 MacBook Pro will be available for trade-in on the day of the event. This suggests that there could be an update for at least one of these machines.
Rumours suggest that the 13-inch MacBook Air and MacBook Pro models with the M3 chip are under development, but the first M3 Macs are not expected to launch until the end of the year.
While Apple has released several Macs with newer chips like the ‌M2‌, ‌M2‌ Pro, and ‌M2‌ Max, the ‌Mac Studio‌ has not been updated for a year. According to Gurman, two new models of the ‌Mac Studio are in development, but it's uncertain when they will be available. Apple may delay the Mac Studio update to avoid competing with the Apple silicon Mac Pro.
However, it is possible that updated ‌Mac Studio ‌models with ‌M2‌ Max and ‌M2‌ Ultra chip options could be released at WWDC this year.
Gurman also mentioned that the new ‌Mac Pro‌ might not be announced at WWDC, but it is not expected to launch before the end of this year.
The upcoming WWDC keynote by Apple may be their longest ever, lasting over two hours due to the abundance of developments they plan to share, suggests the Gurman.